Experience the Difference
Caribbean Day Spa offers a wide variety of top quality services to fit your needs. We will help you determine the best services for your needs and deliver the kind of quality and value you can only get from a trained professional. Please take a look at our complete service menu below to get a feel for what we do. Services can be tailored to meet your needs! Please note: Service prices and availability are subject to change without notice.
Facials
Qualified specialists providing the latest in skin care services and products.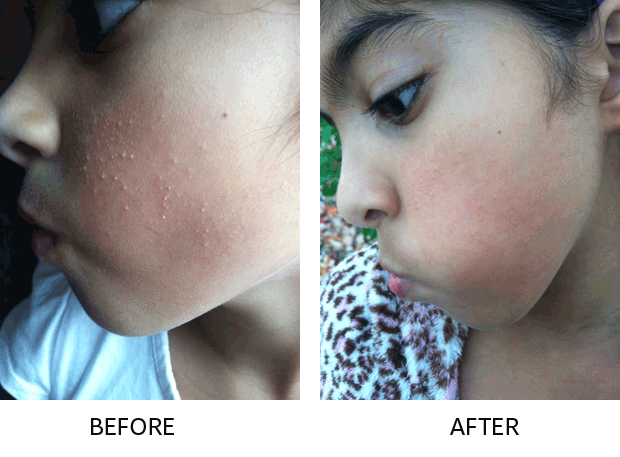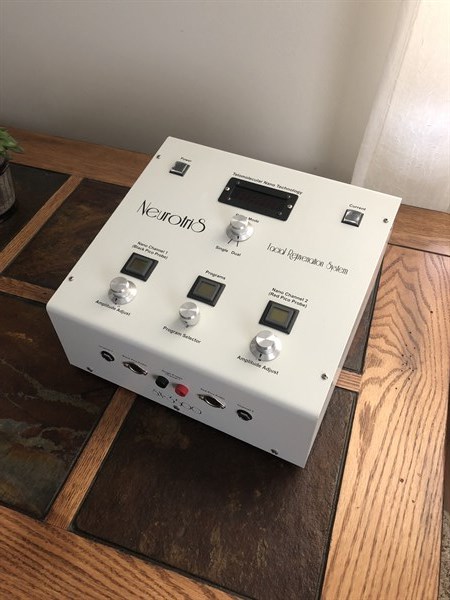 Neurotris Microcurrent Treatment
1 Neurotris Face Lift (60 min treatment) = $80.00 Introductory Offer
1 Neurotris Booster (30 min treatment) = $60.00
What does the Neurotris Facial Rejuvenation Device Treat?
• Increases ATP (Adenosine Triphosphate) by 500%
• Tones & lifts neck, jaw, cheeks, eye area & forehead.
• Reduces & eliminates fine lines.
• Increases Collagen & Elastin.
• Improves sun damage, rosacea, acne, melasma & more.
• Stimulates blood circulation, oxygenation, and lymphatic drainage.
• Reduces inflammation & dark circles under eyes.
• Improves hydration.
• Gentle electrical stimulation that re-educates the muscle fibers to tighten which creates lift and tone in the muscles and skin
• Clients go through a series of treatments followed by regular maintenance to keep the muscles toned (it's like going to the gym for your face)
• Each time a treatment is performed the new contour maintains its position better and longer (muscle memory strengthens)
• Typically clients will notice a 5 to 7 year reduction in facial aging
• Microcurrent treatments are not painful and there is no downtime
• Significantly less expensive than surgery and with long-lasting results.
What is the age range?
Treatment is suitable for clients from age 35 to 85.

How long is the treatment?
Treatments can be 30 minutes to 60 minutes in length.
A 30 minute session treats a specific area.
A 60 minute session treats the entire face.
A full series of 60 minute treatments is ideal at first to get the desired results.
How many sessions are recommended for a full series?
• Clients under 40 years old: 5 treatments over 2-3 weeks.
• Clients 40 -50 years old: 8-15 treatments over 4-7 weeks.
• Clients 50 & older: 15 treatments over 5 -7 weeks.
Treatments should be performed 48 to 72 hours apart during a full series and once a month for maintenance. Smokers, sunbathers, or clients with a history of toxic substances may require 15- 20 treatments.

How soon will I see results?
The treatments will produce impressive changes within ten minutes of your first session. Further changes will be even more dramatic, effective and lasting as the APT is accumulated, cell structure strengthened, collagen & elastin rebuild, and muscles memory achieved with a full series.How long do the results last?
Even though the results of the treatment are instant, they do not stop the aging process permanently. A full series with monthly maintenance can be performed each year for best results. Once muscle memory is achieved the skin will hold its firmness & lift, longer.
How much does the treatment cost?
1 Neurotris Face Lift (40 to 50 min treatment) = $100.00
1 Neurotris Booster (30 min treatment) = $60.00
What conditions prevent treatment?
Pacemaker, Pregnancy, Thrombosis, Phlebitis, Epilepsy, Cancer,
History of Seizers, Metal Plates, Recent surgery.

Return to Top
Service Policy
Please call (607) 435-7984 or email info@caribbeandayspa.biz to schedule an appointment. No walk ins accepted